YOU'VE NEVER EXPERIENCED ANYTHING LIKE THIS
Blue Light Protection for Better Sleep, Recovery and Cognition
A Special Message from Abel
We block 100% of harmful blue light, day & night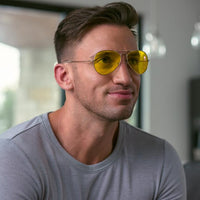 EVERYDAY EYE PROTECTION
Stylishly good for you, we block 100% of harmful Blue Light throughout your day - helping reducing eyestrain, headaches, fatigue and sleep issues.
SHOP DAY FRAMES
EVERY NIGHT RELIEF
Falling asleep easier feels better, and it's medically proven to benefit your body's overall health too. Our nighttime lenses are designed to boost natural melatonin production BEFORE you to go to bed. This helps bring balance to your body's natural circadian rhythm - for a deeper and more restful sleep, every night.
SHOP NIGHT FRAMES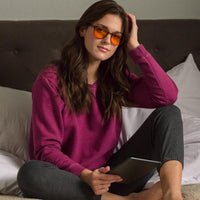 Built by science, to help our eyes
We've struggled with sleep ourselves, we researched and wanted to know HOW we could help our bodies do better. We discovered not all lenses worked the same. We used to patented science to develop WildRx the right way to minimize blue light across its most damaging part of the light spectrum.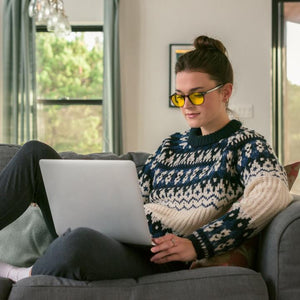 Get 100% Protection
Our proprietary lenses use patented science to block 100% of the blue light spectrum emitted by digital devices and ambient lighting in the home...not 20%, 30% or even 70% like cheaper brands--we are 100% protection at 455 nanometers where it matters MOST.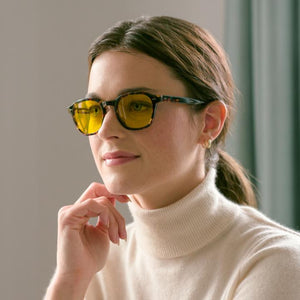 Maximum COLOR perception
See the rainbow without the Blue: our proprietary lens technology brings Maximum Color Perception to your eyes, day or night. We utilize natural pigments of Melanin built right into the lens to filter 100% of the spike of Blue Light on the color spectrum that surrounds us - but allows you to SEE all the other colors clearly.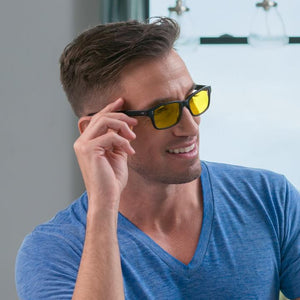 High quality frames & materials
All our frames are hand crafted from premium acetate in small batch production. Your order is made just for you. Every modern style comes with a highly durable frame.